Why Choose Us: Our Differentiators

Let a Professional Do a Professional's Job

Here are the reasons to outsource your accounting to us. First, you need to ask yourself this question "
Do I want it done or do I want it done right?
" If you want it done right, read the detailed descriptions on how to benefit from using our services. Plain and simple, we offer higher quality accounting outsourcing, make it fast, effective and in the most efficient manner.


Accounting, Payroll & Tax Consultancy –
this is what we do best, we are focus and committed to deliver in the fastest, efficient, reliable and timely manner your accounting needs.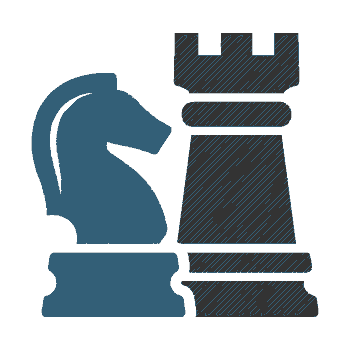 Our Reputation –
20 years of experience in this field providing outsource accounting, tax consultancy, management advisory services, payroll outsourcing speak of our reputation. We have been providing these services to various clients. List of our existing clients can be provided to you. All you have to do is send us a request Email.


Our Professional Team –
Why hire a single accountant when you can hire a team at less cost? Our team is composed of highly trained accountants with experience from 1 year to 15 years to carry out bookkeeping assignments with considerable hands-on expertise and conversant with the latest guidelines and pronouncements on GAAP, IAS and SEC regulations.
At SAS, our team is your team because we treat clients as partners. We understand that choosing to outsource your administrative processes is a critical business decision. But we give guarantee that we will value you as much as you value your own customers. Our collective experiences in the areas of accounting, audit, tax and management advisory services gives an assurance that your business processes are in the right hands.
Our highly skilled team continuously undergo technical and professional trainings and seminars to keep them updated with the latest tax rulings and issuances, guidelines and pronouncements on accounting and audit principles and even the ethical standards governing the practice of public accountancy.


Multi-Accounting/Payroll Software Environment
– We are a true
Smart Account Solution
providing the highest level of accounting expertise using the latest technologies. Our aim is to reduce the burden of critical non-core functions by managing them in a more efficient, productive, and profitable manner. By doing so, we seek to enhance the business performance of our customers by using latest version of Quickbooks Enterprise Solution, MYOB, Xero and sage 50 (Peachtree Accounting Software). We had developed our own comprehensive payroll system which is complete from the point of entry, payroll processing up to the preparation of the necessary monthly and annual statutory reports to SSS, Philhealth, HDMF and BIR. Further, SAS is the only accounting firm in Philippines which developed a system that automates preparation of VAT relief, Monthly and Annual Alphalist – Expanded (MAP), BIR Form 2307 generation, etc.


Total Commitment to Client Data Security
– At SAS rest assured that your data are safe in our hands. As part of our firm's core values, we are committed to deliver highest level of confidentiality to our clients.
We understand the sensitivity and importance of the security of your data and information, thus we encourage all our clients to sign a mutual Non Disclosure Agreement with us.


Government Accreditation
– Our signing partner has the accreditation to Securities and Exchange Commission (SEC), Bureau of Internal Revenue (BIR) and Board of Accountancy (BOA). We are still securing accreditation from other government entities like Cooperative Development Authority (CDA) to expand our areas of services. It is our aim to give the most beneficial services to our clients, thus we are continuously seeking professional advancement.