FAQs
Q. Why Accounting often called the language of business?

A.
This designation is applied to accounting because it is the method of communicating business information. In basic this language will let you know how your business is going on and without it you're LOST..!!!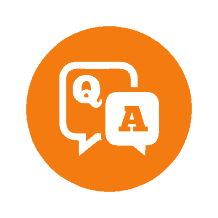 Q. Why outsource my Accounting Department?

A.
There are too much benefits but the most important one is getting a higher value of services at a far less cost compare to hiring an in-house accountant. Let a professional do a professional's job. If you are like most common owners/managers, you take full pride in the services or products your company provides. Your thrust is to focus your time and energy on business strategy and goals. Outsourcing the Accounting Department to a dedicated, highly skilled professional services firm allows you to do exactly that. By outsourcing your Accounting to SAS Accounting Services, you'll save valuable time in your day, reduce operating costs, and gain peace of mind.
Q. How can having an outsourced Accounting Department help me manage my business?

A.
Hiring and training individuals to fill up your accounting department can be too costly on your company. By outsourcing your accounting position(s), your company will no longer have to endure the hiring process and lose valuable time and money training bookkeepers or accounting managers. Or, if you have been doing the bookkeeping yourself, you can finally free up your time to focus on things more important to you and your business. You'll be able to make informed decisions based on more than just your cash balance at the bank.
An outsourced Accounting Department gives your company accurate financial data on a timely manner so you can determine which aspect of your business are the most successful, thus you will determine which you will prioritize. This capability allows a business owner to become truly savvy in investing energy and resources in the right places. The door is left open for you to do gain resources for your business to draw on that had been unavailable to you. You maintain full, round-the-clock control of and access to your information, while SAS performs all of your bookkeeping tasks and updates your accounting records. Truly the best of both worlds.
Q. Won't I lose control if the books are done by an outside service?

A.
The short answer: No. You will actually now have more control since you will have improved financials at your fingertips and have more time and money to plan instead of simply reacting to business events.
Q. I like having an extra employee around here to help with other things.

A.
If you need someone to make coffee and fill his or her day with other small tasks, that's great. But think about this: How easy is it to find a good bookkeeper that knows QuickBooks®, MYOB®, or Peachtree®? A person that doesn't just play around with bookkeeping software on the side, but knows it upside-down and inside-out. Someone whose number one job is to maintain the books for you so you don't have to. Aren't you tired of the never-ending cycle of problems caused by the entire process?
Q. What will it cost ?

A.
Actually less then what you're spending now. First, we are most likely going to charge less than your current payroll for that staff person. Moreover, you will be able to save hiring and training costs. You will also no longer have to pay for rent, phone lines, or benefits. Best of all, you will NOT have to manage the bookkeeper. However, cost will depends on few factors such as (1) the nature of the client's business and the related requirements; (2) the extent of our firm's involvement, i.e. frequency of visits, number of personnel to be assigned in the client's office; (3) volume of transactions to be handled.
Q. How I can be assured that all my confidential information isn't disclosed to third parties?

A.
Our firm understands each of our clients' needs and protection. As professionals, we maintained our clients' confidentiality at all times. Upon signing a contract with our clients' we always maintain to include confidentiality clause/agreement.
Q. Is your signing CPA has the proper government accreditation?

A.
We at SAS ensures professionalism, as such our signing CPA has the proper accreditation with Board of Accountancy (BOA), Bureau of Internal Revenue (BIR) and Securities and Exchange Commission (SEC).