About Us
What S.A.S means?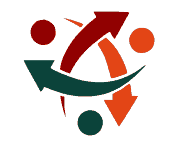 S.A.S (
SMART ACCOUNT SOLUTION
) is group of certified public accountants (CPAs) who are specialists in providing accounting solutions to all kinds of business across the Philippines.
We are also proud to have good partnerships with good corporate lawyers in the country, Human Resources Firm, Accounting Software Distributor, Software Developer and Programmers who in the same manner with us deliver their services with the highest professionalism. A medium-sized firm like SAS offers a lack of bureaucracy and direct accessibility to partners. We also have the resources to remain competitive with larger accounting service providers through our affiliation with 3E Accounting International, an international association of independent CPA and consulting firms that offers the expertise of more than 1,000 accounting professionals from more than 70 firms across the globe. Clients know when they work with us that we offer a depth knowledge equal to any other firm.
Our Clients and Expertise



At SAS, all clients are treated with utmost professionalism. To ensure that quality output is delivered at each level of engagement, staff assignment is determined based on the client's unique requirements. Proper matching of staff skills and expertise is done to match clients specific needs. Moreover, it is our highest pride to have individuals who are multi-skilled, well trained, result and service oriented and well versed and adept to information technology.




Our firm has been privileged to work with varied private sector companies and organizations. This has enabled us to develop expertise in the following sectors:

Wholesale, Retail and Distribution
Manufacturing and Processing
Technology and Advanced Technology
Call Center and BPO
Restaurants and Food Chains
Engineering and Construction
Realty Developer & Broker
Financing and Lending
Publishing
Law Offices & Consultancy
Advertising & Marketing
Health & Human Services
Security and Manpower Agency
Hotels, Resorts & Tourism
Agriculture
Representative and Headquarter Offices
Our client service philosophy
is simple. We provide experienced staff who understand our clients' businesses, deliver what we promise and concentrate on what we do best.
By engaging SAS, What you can expect?
Integrity:

we are honest and trustworthy, delivering professional, accurate, reliable and value-added advice in an efficient manner.
Performance: we deliver on time every time and to the standard expected by our clients
Innovation: we are committed to developing new ideas that help clients to achieve tangible results, and to creating smarter ways of enhancing our service delivery.
Collaboration: we develop close working relationships with our clients built on trust.
Accessibility: we recognize that access to partners and senior specialists is crucial to excellent client servicing.