Our Partners / Memberships
Ali & Co. CPAs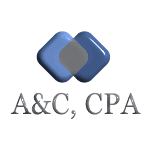 Formally Armijo & Co., CPAs (A&C) is the audit firm partner of SAS. A&C's approach is proactive, and its audit plan is designed to provide reasonable assurance that the financial statements are not materially misstated and are presented fairly in accordance with applicable accounting standards as well as relevant statutory requirements.
A&C use techniques, which comply with international auditing standards which have been tried and tested internationally. In brief, audit team reviews risk and materiality in each area of the audit so that they focus on those areas most relevant to the substantiation of their eventual audit opinion. This approach ensures that they carry out a timely and efficient audit, avoiding areas which are neither material nor of high risk.
3E Accounting International Pte. Ltd.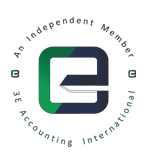 3E Accounting is the brand used by a network of independent accounting and consulting firms in the world. Each member of the network is a legally separate and independent firm.
The brand is owned by 3E Accounting Pte. Ltd.. The network is managed by
3E Accounting International Pte. Ltd.
in Singapore. We have entered into agreements with the member firms in the network to share the brand and quality standards.
We share knowledge and expertise among the network firms. This ensures synchronization of all project collaboration tools, consistency of company wide processes and their transparency, hence allowing us to deliver the clients comprehensive end-to-end services with speed and accuracy from any and all of our global offices.
Biz Latin Hub
The Biz Latin Hub is a Back Office market leader in helping both local and foreign companies to successfully do business in Latin America, by providing a full suite of back office services, including multi-lingual (English, Spanish and French):
Accounting & Financial Services
Market Entry Evaluation and Studies
Commercial, Employment and Specialised Legal Services
Immigration and Visa Services
Offshore Company and Bank Account Establishment
Recruitment Services
Marketing Services
The company is owned and managed by an experienced team of Local and Expatriate professionals, dedicated to assisting our clients in navigating their way through the complexities of the Latin American business environment. With offices in Colombia, Peru, Mexico, Chile Argentina, and Panama we have an unparalleled reach across the region and are well positioned to help companies to enter and operate within the Latin American market-place, through providing bi-lingual services that are Reliable, Economic and Tailored to meet the clients needs. For more information, please visit
www.bizlatinhub.com
Memberships
SAS is privileged to be member of International Associations of Outsourcing Professionals (IAOP), Nordic Business Council Philippines (NBCP). Moreover, SAS takes pride in being QuickBooks® Online Proadvisor (US & Philippines) who is the first in Philippines to register QuickBooks Online with the Bureau of Internal Revenue (BIR).