Philippine government bent on improving tax collection
16-11-2009
MANILA, Nov. 4 (PNA) -- The government is bent on improving tax collection and rein in the budget deficit.
Presidential Spokesperson on Economic Affairs Gary Olivar said in a press briefing today that it is important that the government address these concerns to make the economy stronger in the wake of the global financial crisis.
He called upon the citizenry and the business community to pay the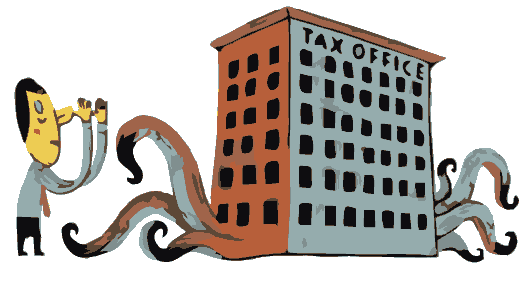 appropriate taxes, thus enabling the government to meet revenue collection targets.
Otherwise, Olivar said, the Bureau of Internal Revenue (BIR) will miss its P798.5 billion collection target this year.
BIR Senior Deputy Commissioner Joel Tan-Torres, according to him, has stated that the tax collection is seriously affected by the world economic downturn.
"The revenue collection efforts have been seriously impaired as the effects of weaker global economy which lowers the level of taxable economic transaction," he said.
Tan-Torres, Olivar said, is among the possible replacement for BIR chief Sixto Esquivias IV, who resigned last Friday.
Records show that the BIR collected only about P500 billion from January to September this year, falling short of target by P39.2 billion.
Typhoons Ondoy and Pepeng, which devastated Luzon, were a major factor cited as the cause for the losses revenue earners claimed in their quarterly income tax returns.
Olivar said both the BIR and Department of Finance (DOF) are now in the process of pinpointing "those changes in evaluating the performance of the BIR and possibly asking the target revision depending on the situation on the ground."
To improve tax collection and address the fiscal challenge, according to Deputy Presidential Spokesperson Lorelie Fajardo, requires serious implementation of anti-corruption laws.
The BIR's RATE (Run After Tax Evaders), and the Bureau of Customs' (BOC) RATS (Run After The Smugglers) and RIPS (Revenue Integrity Protection Service), make up the three-pronged anti-corruption drive of the Department of Finance (DOF) which continue to file complaints at the Office of the Ombudsman against erring revenue officers.
"The Ombudsman's conviction rate is high because the government is seriously going after tax offenders," Olivar said.
In 2005, President Gloria Macapagal-Arroyo signed and called for a full implementation of Republic Act No. 9335 or the Attrition Act of 2005 to improve the national tax collection performance through the creation of a rewards and incentives system. (PNA)