New BIR head set on Operation Santax Claus
03-11-2009
There will be (a) high-profile tax monitoring system during the Christmas shopping season (to cover) the setting up of bazaars and retail establishments and their issuance of receipts
By Christian V. Esguerra, Ronnel Domingo
Philippine Daily Inquirer
First Posted 03:08:00 11/04/2009

Filed Under: Government, State Budget & Taxess, Graft & Corruption
MANILA, Philippines—Malacañang on Tuesday formally designated Senior Deputy Commissioner Joel Tan-Torres as officer in charge of the Bureau of Internal Revenue (BIR), but with a reminder to take a cue from his predecessor in case he fails to meet the agency's tax collection targets.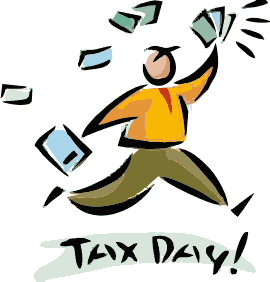 Tan-Torres said the BIR would be taking new approaches to boost collections, which fell short by P39 billion of the P596.2-billion target in the nine months to September.
"There will be (a) high-profile tax monitoring system during the Christmas shopping season (to cover) the setting up of bazaars and retail establishments and their issuance of receipts," he said. "We call this Operation Santax Claus."
Tan-Torres, a former partner at accounting firm SGV and Co., said his designation as OIC was "pursuant to Executive Order No. 827, which created the Office of the Senior Deputy Commissioner."
EO 827, issued on Aug. 14, provides that the senior deputy shall "perform the functions of the commissioner in the absence of said functionary."
"Meet those targets, bring in the collections," Gary Olivar, deputy presidential spokesperson, said to the successor of resigned Commissioner Sixto Esquivias IV.
Press Secretary Cerge Remonde commended Esquivias, who tendered his resignation on Friday, for his "service and delicadeza (sense of propriety)."
"We wish him luck in his future endeavors," Remonde told reporters. "In the meantime, the President has designated Tan-Torres, a veteran BIR official, as officer in charge of the BIR pending the appointment of a regular commissioner."
Esquivias, who had served for a year as commissioner, said on Monday that he resigned out of "shame" for failing to deliver on the BIR's revenue collection targets.
"The BIR has a large tax collection shortfall right now, and I feel ashamed to stay," he had said. "If someone can do the job better, then why would I stay?"
5th BIR chief in 8 years

In a statement, Finance Secretary Margarito Teves said he thanked Esquivias for his service.
"We accept the resignation of Commissioner Sixto Esquivias IV effective Nov. 6, and we thank him for his dedicated and earnest service to the government and to the country. We also wish him success in his future," Teves said.
Esquivias was the fifth BIR chief to be appointed by President Gloria Macapagal-Arroyo since she took office in 2001.
In a press briefing at the BIR headquarters in Quezon City, Tan-Torres said he himself handed Esquivias' resignation letter to Teves, who forwarded it to President Macapagal-Arroyo.
No controversy

"There is no controversial element in (the letter)," Tan-Torres said. "There was no tinge of anger."
The new acting BIR chief read excerpts from the letter— that he declined to show to reporters—in which Esquivias said: "Despite my most earnest and diligent [effort], I am unable to consistently meet targets of [the] agency. Although different circumstances have contributed to the shortfall of collections, I am taking full responsibility."
"He said he found it his duty to resign effective immediately and that he submits to the President the opportunity to appoint the next suitable replacement," Tan-Torres said.
Shell's tax exemption

Asked whether Esquivias was seen as having been too soft on Pilipinas Shell Petroleum Corp. in connection with a P7-billion tax exemption, Tan-Torres said he was not aware of such an observation.
Esquivias upheld a ruling of one of his predecessors, Jose Mario Buñag, regarding taxes on large petroleum products that go through Shell's refinery in Batangas City.
Even then, the acting BIR chief said the agency would continue an annual program of auditing large taxpayers like oil firms to check whether they are paying the correct taxes.
"We have pinpointed what firms would undergo an audit and we have formed special teams some weeks back," Tan-Torres said. "Hopefully, results will be forthcoming."
Tan-Torres said there would be no changes in the mandate of the Office of the Presidential Adviser on revenue enhancement, which Narciso Santiago occupies.
Revenue enhancements

Other measures being developed include changes in the withholding tax system, which started with the institution of the 5-percent levy on campaign expenditures.
"We will also be plugging the loopholes of certain forthcoming and existing tax incentive measures that will result in the diminution of revenues," Tan-Torres said.
He was referring to tax perks related to the recently enacted personal equity and retirement account, tourism development law and the existing incentives granted by the Board of Investments and the Philippine Economic Zone Authority.
Worse than Augean stables

In the Senate, Minority Leader Aquilino Pimentel said the BIR was so corrupt that Esquivias had no other recourse but to step down.
"He resigned because the BIR's corrupt environment is worse than the Augean stables that Hercules himself found hard to clean up," Pimentel said in a text message.
The senator said that Esquivias had finally realized that he could no longer meet his revenue targets with this kind of environment.
"There's no cleaning it up under (the) present administration," Pimentel said.
Commendable

Olivar described Esquivias' move as "commendable" and said it could be used as a template by other government officials.
"That's certainly not a bad principle to run an agency by," he said.
Asked what Esquivias' replacement should do in case he, too, failed to meet the bureau's revenue targets, Olivar said: "There's a precedent. There were BIR commissioners who have left. So I guess the bottom line is not why you failed, but the fact that you failed."
"If you failed to do what you had to do or what was expected of you, you have to be accountable for it," he said. With a report from Michael Lim Ubac